Welcome and thanks in advance for getting to know me. More than my Chemical Engineering degree from UC Berkeley, I am an Entrepinay, a Filipino Woman Entrepreneur. Today, I am a consultant, coach, and improvisor whose client projects and volunteering speak for my varied interests and expertise.
In August I presented at the AIN World Conference where I debuted bringing together Behavior Design and Applied Improv. In early October at Entrepinays Summit in San Francisco, I shared about BJ Fogg's Tiny Habits® on Saturday - part workshop, part presentation. And later in October, after BJ Fogg's Keynote at CompCon in San Francisco, I host a breakout session on Tiny Habits for Difficult Conversations.
Learn more about me and how my interests and expertise intersect.
intersection of endeavors
I am an Air Quality and Energy Consultant, a Behavior Designer and Tiny Habits® Certified Coach, and an Improvisor. I am an Entrepinay.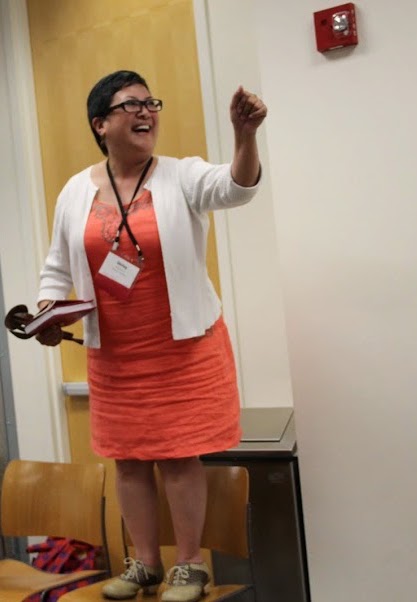 I am a Tiny Habits® Certified Coach and a Behavior Designer. I am trained to help people shift behaviors and develop habits that express their identity. Let's discover your superpower for forming habits.